It feels surreal to write this article, but on 17 November 2022, I delivered my first talk at a developer conference. It was also my first time attending a conference. Without exaggerating, I never even dared to think about speaking at a conference. As a shy, introverted person, it seemed like a nerve-wracking experience that I couldn't handle.
But somehow, I did it, and here's a picture in case you don't believe me 😆: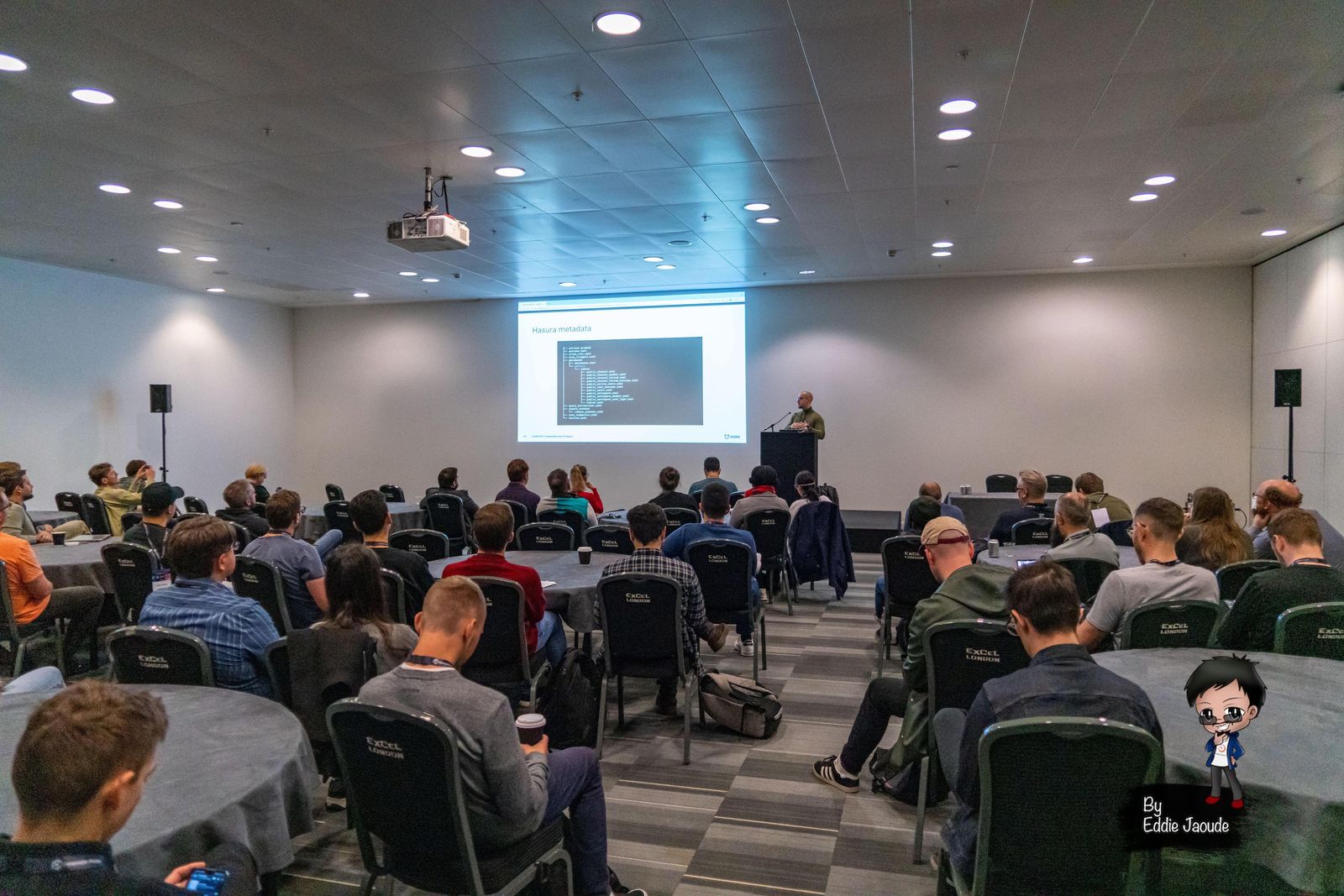 In this article, I want to talk about my experience - why I did it, how I prepared, how it was, and what I learnt. The focus will be on my experience rather than the conference itself.
Backstory - how I got here
Let's go back in time a bit and see how I got here. In the past 3 years since I started being active online, I got invited to speak to a couple of conferences. Each time, I rejected the invitations without thinking twice. My reasons were always the same:
My verbal English is not good enough
I don't have enough development experience
What if I can't answer questions from the audience
I am too shy and introverted - I can't do this
With this conference, it was different, though. I knew this conference was coming, and I've seen that many of the people I met online (my friends) are either speaking or attending. I really wanted to attend the conference, but I was put back by the high ticket price. As a result, I came to peace with the fact that I will not attend this conference.
But after interacting with a handful of tweets announcing my friends as speakers, I got contacted by the organiser, who asked me if I wanted to participate. For one reason or the other, I accepted without thinking too much. I was super nervous because I would have to speak in front of people, but I thought - what are the odds of getting accepted and going through with it? The time was short to submit the talk and have the organising team assess & accept it. To my surprise, the talk was accepted quite quickly.
That meant I had to start preparing for the talk… 😱
Talk preparation
I had 2 weeks to prepare for the talk. Since I had never prepared and delivered a talk, many questions rushed through my mind.
How do I start?
How many slides should I have for a 25 minutes slot?
How should I make the talk engaging?
How should I prepare for all the questions coming my way?
What should I do if the audience asks questions and I don't know the answers?
What if my talk sounds too much like marketing?
Should I prepare speaker notes for the slides?
… and many more.
After lots of research and conversations with friends who had spoken at events, I started working on my talk. It took me over 1 week to put the presentation together and get feedback from my colleagues. By the time I implemented the feedback, I had less than a week left until the conference day. Wanting to make sure the talk would go well, I started to rehearse the talk. For almost a week, I rehearsed my talk at least once per day. With one day left to go, I stopped practising at all. It was mentally exhausting. If there's a thing such as too much practice, I definitely did that. I don't regret it, though, because it helped me deliver the talk smoothly.
PS: In these 2 weeks, I wanted to quit at least 10 times. My nervousness levels were at an all-time high. I am glad I didn't, though!
Conference day - delivering the talk
It's November 17, 2022, and the conference day arrived. This is where all the fun begins - literally and ironically simultaneously.
My talk was scheduled for 12:30 PM, and I waited impatiently outside the assigned room. I entered the room to see the previous speaker presenting on his laptop with the projector off. At the end of the presentation, he told me that the projector didn't work.
And it didn't. As a result, I had to move to another room. Now I had to present to more people in a much bigger room. That's not an issue, though. Who doesn't like delivering their talk to more people? Of course, unless it's your first time speaking at a conference 😂. After 5 minutes of wrestling with the projector, I could finally begin the talk.
And this is where my memory ends. Due to the nervousness, the 25 minutes flew by, and I don't remember much of what I said or did. I still hope I was coherent and said what I was supposed to say. 😆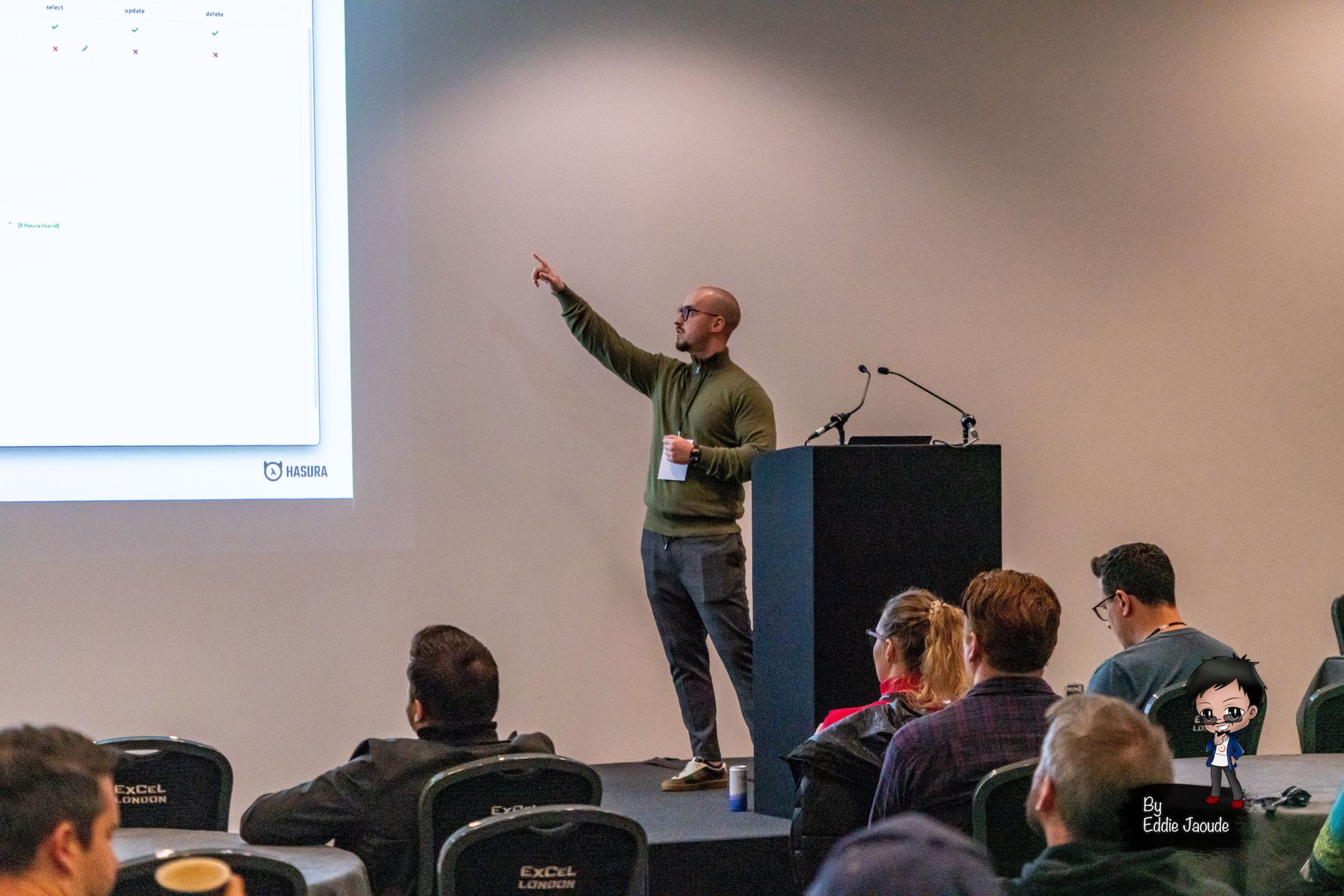 My memory resumes after walking off the "stage". It was a mix of feelings - feeling proud of myself, a feeling of accomplishment, and happiness. I was beaming, and I couldn't believe that I was able to do it. Me, a shy and introverted person. It was a huge win!
The good things
The best thing about this experience was meeting online friends in real life. I have met many people on the internet over the past 3 years. People that I am now proud to call friends. But I never met them in real life until this conference. I might be shy and introverted, but I have to say that it was great meeting all of them. I had so much fun!
The second best thing is that it helped me overcome my fear of speaking in public. I didn't even think about doing a public talk before because I always thought that was not for me. I'm way too shy and introverted. Plus, it never attracted me. But now that I have done it, it changed my perspective. If I could do it this time, I could definitely do it again.
Besides that, I could also attend talks from other speakers and learn from them. The talks I attended were all presented by experienced speakers, which means I could learn a thing or two. It was great to listen to the experts I've only seen on the internet.
The not-so-good things
If there is one thing I dislike, it's talking about the bad stuff. I never like to speak negatively about people, experiences, or things. Unfortunately, I have to mention the ugly side as well.
This was my first conference, both as a speaker and attendee. That means I had no expectations of how a conference should be. However, I expected the talks to be recorded. I would have liked to be able to re-watch my talk and share it with my family, friends, and colleagues. More than that, I would have liked it to be available online so more people could benefit. Unfortunately, it wasn't recorded, so it is what it is.
Getting feedback on your talk is quite difficult. I was interested to hear what people thought about the talk, whether it was good or bad feedback. I want to learn how to improve and deliver better talks. The only feedback I received was from my friends. They assured me the talk was good, especially considering it was my first. But for some reason, I wanted someone to tell me "hey, your talk was 💩 because of this and that", so I could learn something and improve. 😁
The schedule of the talks was weird as well. There were so many talks happening simultaneously it was impossible to attend most of them. I had to run from room to room to attend talks. Also, I've attended talks with a handful of people in the audience. I suppose it would've been less of a problem if the talks were recorded.
There were other issues such as advertising a big venue on the website, when in fact, the talks happened in a different place or claiming that there'll be 3000+ developers at the conference.
The end
I'm trying to focus on the positive things, and I'd like to consider this experience as a positive experience overall. Remember that I speak about my experience and not the conference itself. The two things that made it worth it for me are the fact that I met online friends in real life and that I overcame my fear of public speaking.
It's unfortunate that there were so many hiccups and issues happening at this conference. I wish it was smoother and a more positive experience for everyone involved. This article from Kent C. Dodds goes into more detail about the conference. Hopefully, what happened will be a catalyst for change.
PS: Something random, but this is the first time I used emojis in an article. What do you think about using emojis in articles? Yay or nay?